ENJOY THE EMBRACE OF COMFORT
"When refurbishing the hotel, we tried to maintain a balance between functionality and aesthetics, between the need to be up to date and digital, and the satisfaction of welcoming you to well-appointed, restful rooms, where you are always comfortable".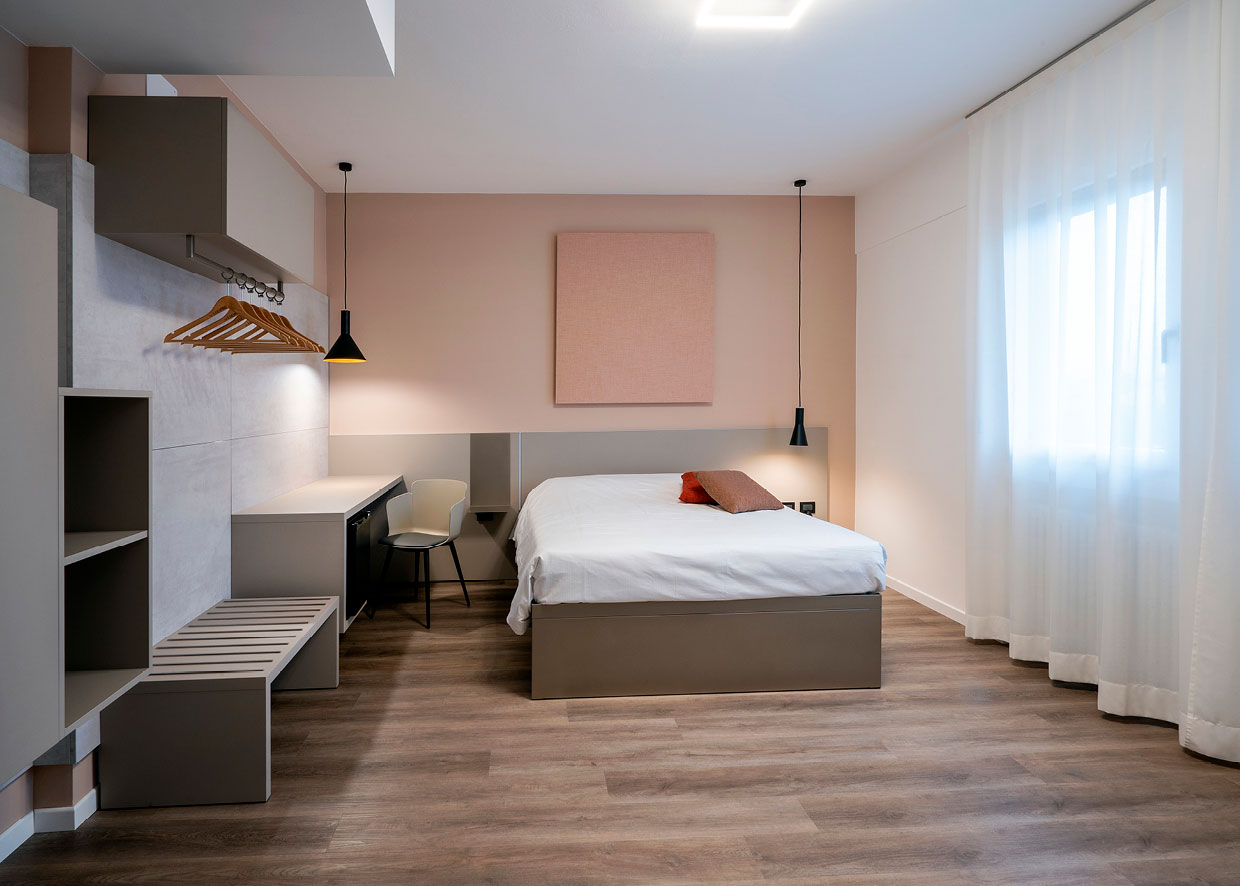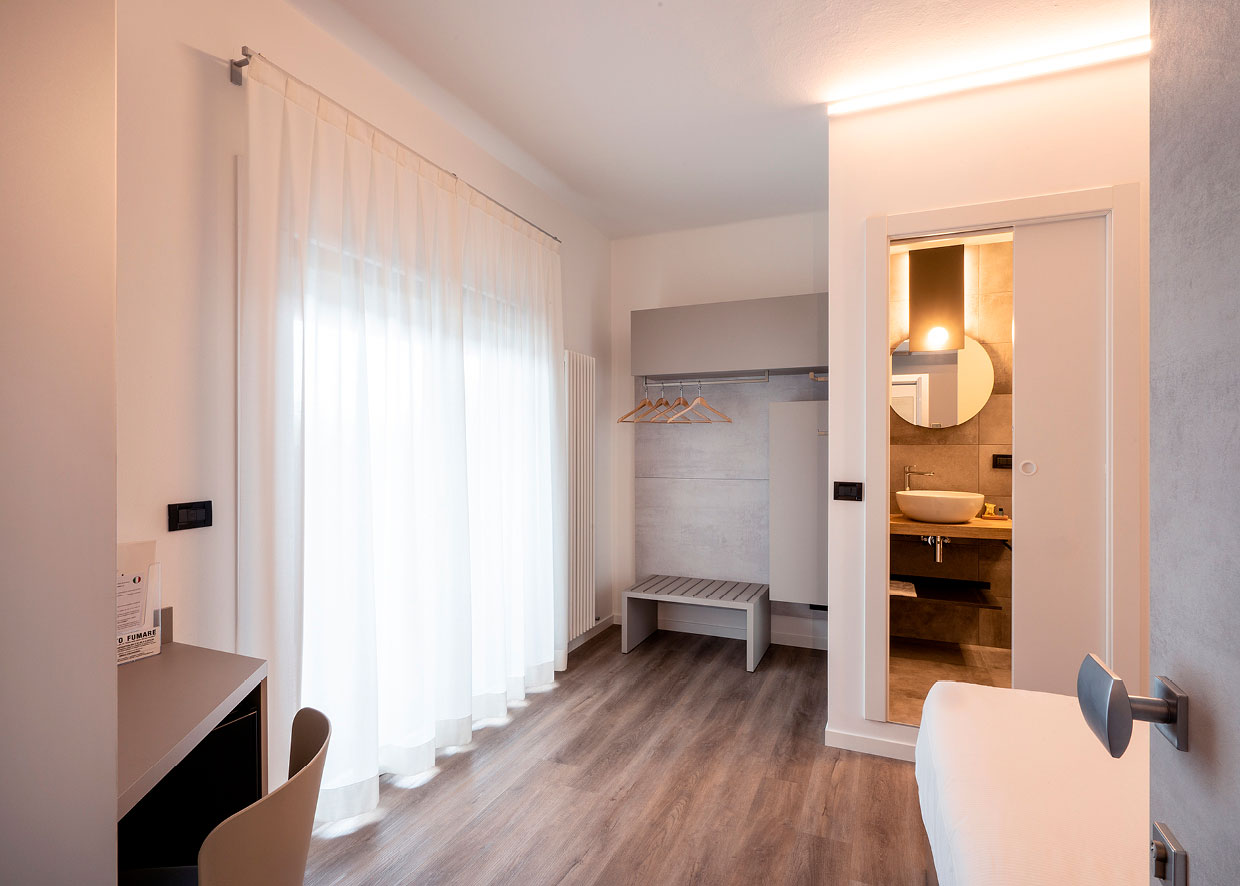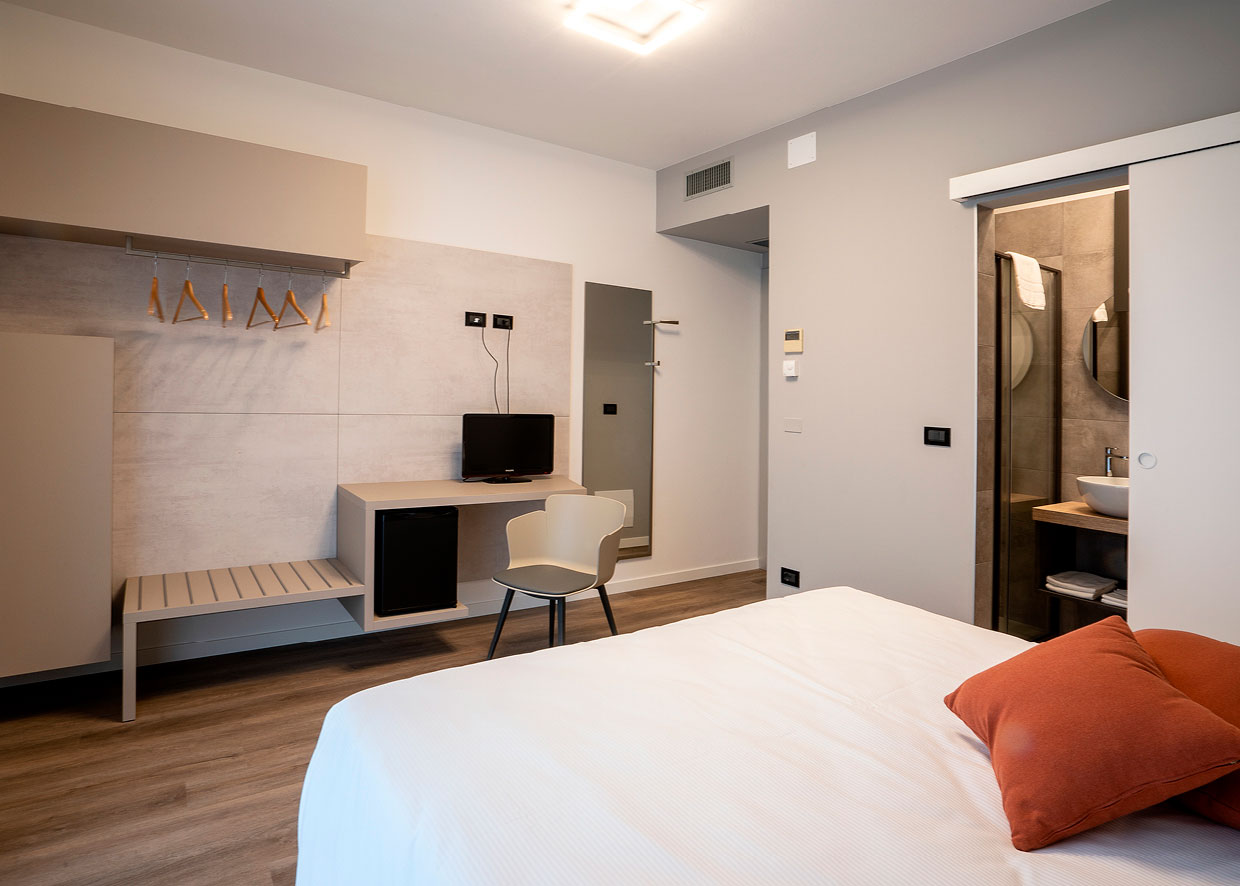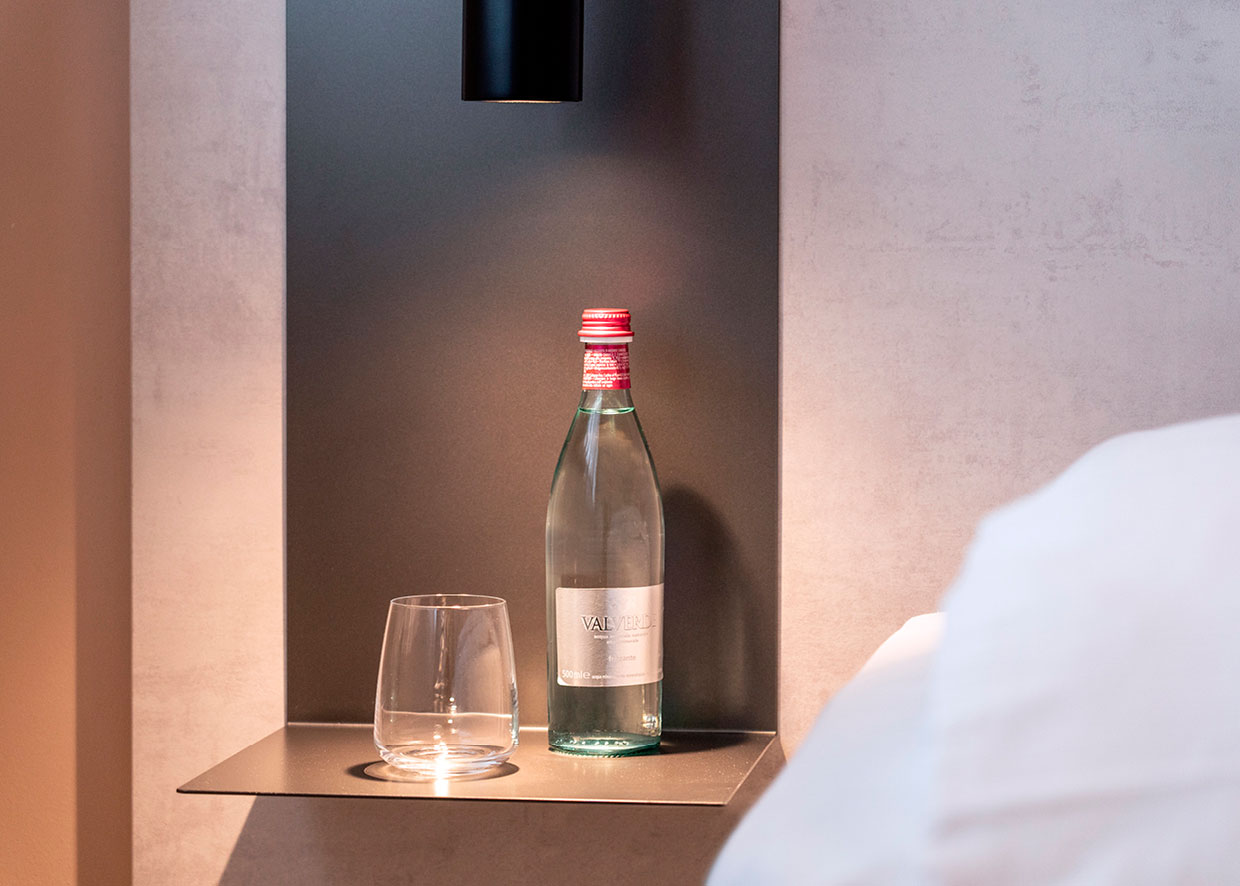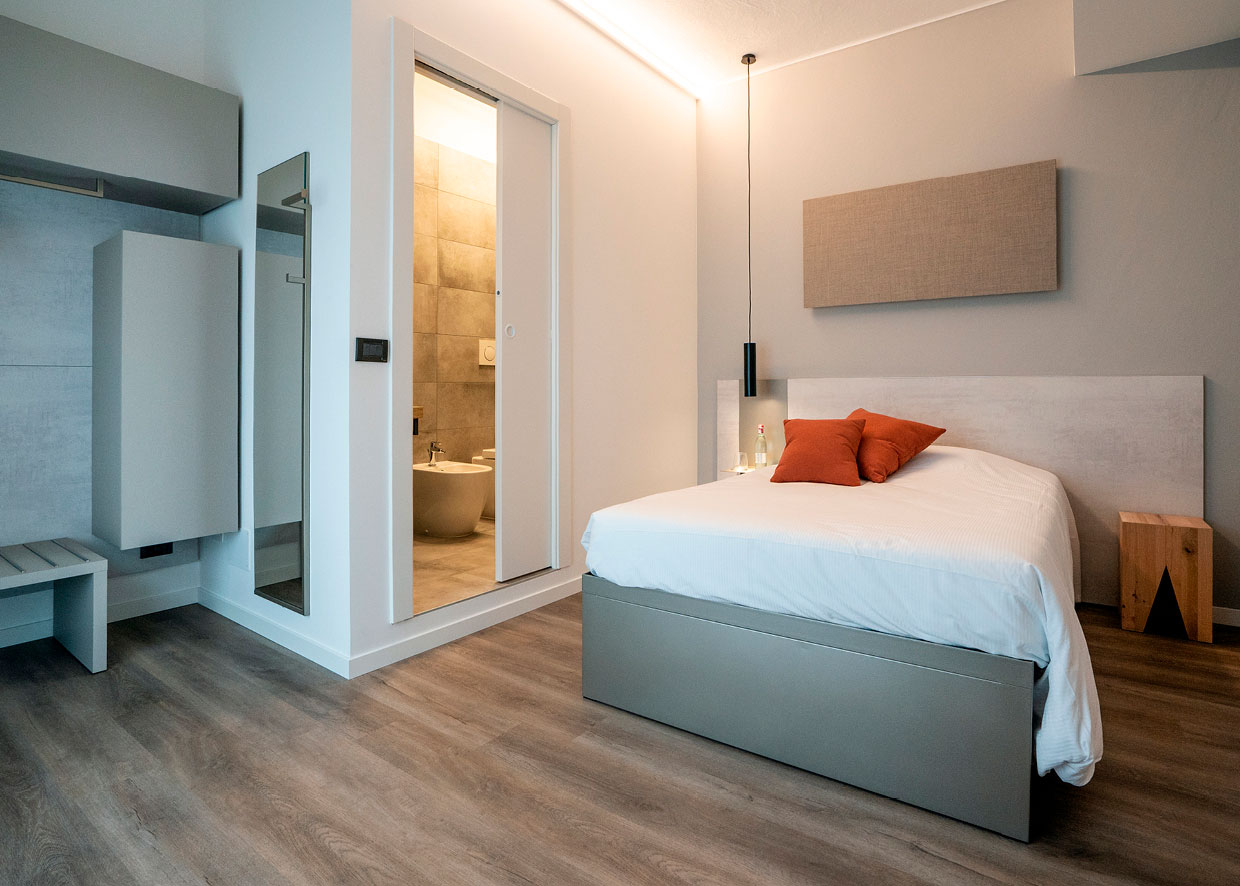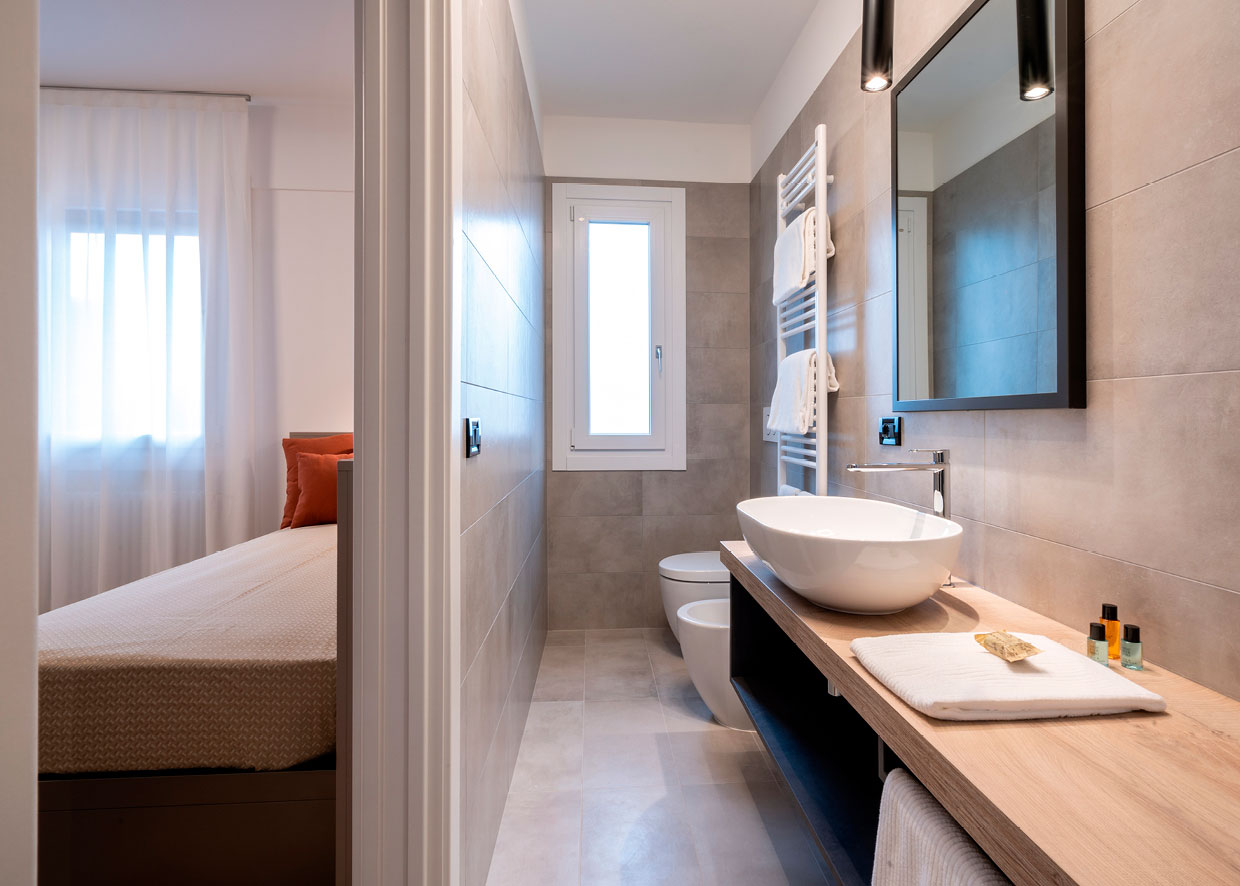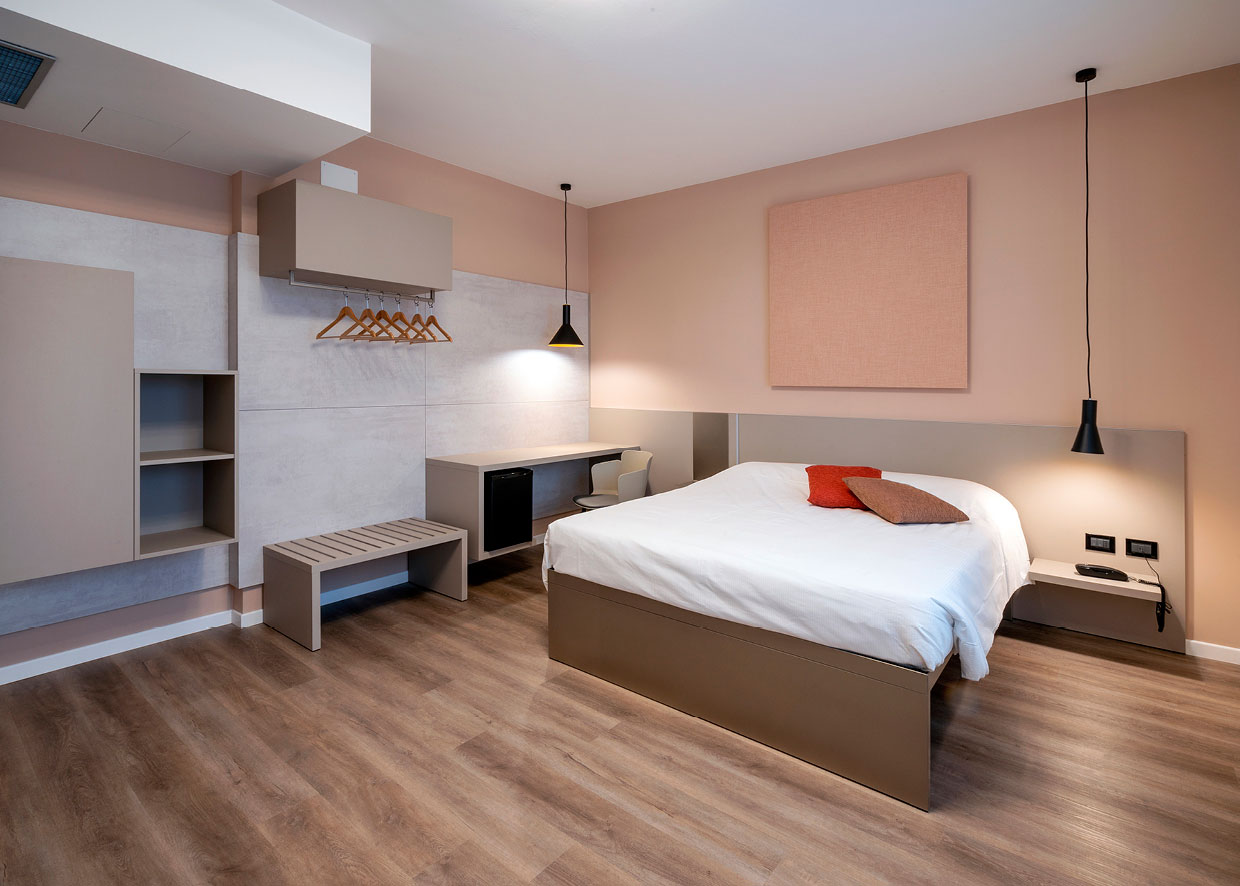 Hotel-da-Luciano_camere_11
Hotel-da-Luciano_camere_1
Hotel-da-Luciano_camere_10
Hotel-da-Luciano_camere_9
Hotel-da-Luciano_camere_8
Hotel-da-Luciano_camere_6
Hotel-da-Luciano_camere_5
Hotel-da-Luciano_camere_4
Hotel-da-Luciano_camere_3
Hotel-da-Luciano_camere_2
The three-star hotel was refurbished in 2021 and offers 24 modern, comfortable rooms, of which there are three types, all with private bathroom:
7 single rooms with comfortable queen-sized beds (120 cm wide)
13 double/twin rooms
4 triple rooms
Each room is equipped with LED TV, air conditioning, telephone, mini-bar, hairdryer, free WI-FI, and the latest electrical systems and devices to ensure your comfort and safety.
Safes and large balconies are available in some rooms.
Some rooms have a separate private entrance giving guests discreet, direct access to their accommodation.
GENERAL SERVICES
LOTS OF FACILITIES WHEN YOU NEED THEM
"Our hotel offers flexible, practical solutions for everyone, whether it's for families and couples spending a weekend or a holiday here, people with disabilities, or the many business guests we have welcomed over the years".
General facilities:
rooms and bathrooms suitable for guests with disabilities;
reception open from 6.30 am to 10.30 pm, and night-time service via video intercom;
free covered and open-air parking for guests, closed at night to ensure the safety of cars and vehicles;
lounge bar for guests;
Italian breakfast and continental buffet breakfast;
restaurant with à la carte menu (breakfast, lunch, dinner);
pizzeria open every evening except Fridays;
meeting room for business meetings or mini-conferences for up to 20-30 people, with optional buffet catering;
industrial-grade laundry service provided by certified companies ensuring the highest standards of hygiene and safety.
BOOK NOW
Check-in date*

Check-out date*

Fields marked with (*) are required.

I agree to the treatment of my personal data